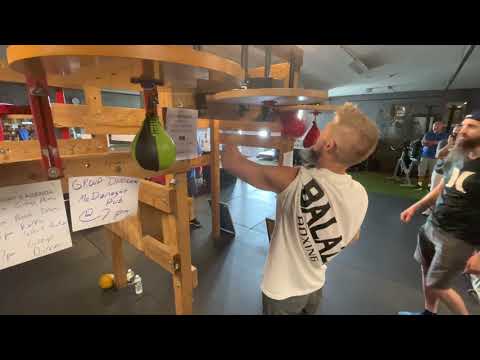 Here's the best parts of the SPEED BAG SYMPHONY - punching to "Turn the Beat Around". Alan, Nate, Brad, Matt, Zach (aka Speed Bag Skunk), Louis (Aka G-Town), CazBag and Tyler all took turns punching in time to the beat.
Special thanks to Lance Thrasher (of the one and only
#thethrasherhouse
) for recording.
Also special thanks to our sponsors that made this event happen - Balazs Boxing (Platforms and bags), The Thrasher House (swivels), Title Boxing (Bags), Art of the Bag, Real Gymm (The location!), Speed Bag Central/
SpeedBagBling.com
, Roni Speed Bag and Speed Bag Labs.